Mission 020 Report – Furious Paint
Here are all the submissions, in chronological order of submission! We did reviews live on The Dice Abide, and announced the winner there!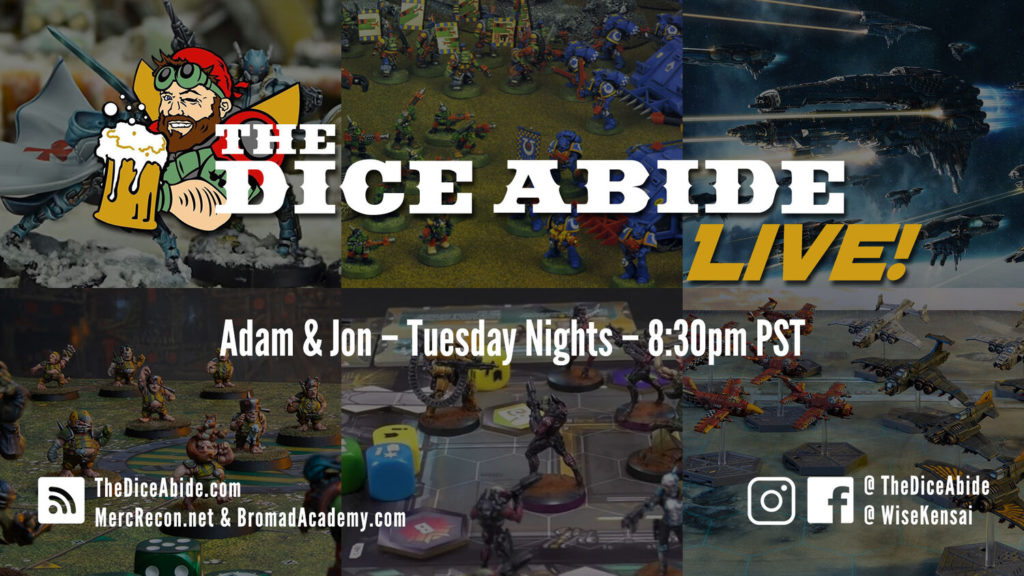 Those of you who submitted, thank you very much for sharing your hard work with us! Feel free to post your work on whatever social media you'd like at this point!
Daniel
Hi,
I was just about to start this project when you posted this mission, must have been kismet.
This started out as a Carmen Johns kit-bash, and turned into me just having fun with a Desperado/Kim rider/authorized bounty hunter. Hope you like it.
Kyle
Hey guys!
I super appreciate the work you're doing for the community and the challenges you issue to keep everyone improving their game!
I'm not a fantastic painter, and throwing this in to set some goals for myself more than aiming to win anything. Here's my entry.
Isaac (xammy)
Hello Bromadicus champion of the people,
I have attached the most rage filled powerhouse of an amazon warrior! The queen herself, Hippolyta!
Colorfully yours
P.S. PanO for LIFE!
Erik (Zelaponeepus)
Corey
Yo! Here's my entry for the mission this month! Excited it was a painting one this time round!!
Adriel
Hello!
Thanks for doing this mission it finally got me around to painting up William Wallace.
Victor
Since we're only allowing a single submission, we're only going to judge one of the following three submissions. We've reached to Victor to figure out which one he'd like us to consider! Way to go Victor for putting together three great paint jobs, though! –WiseKensai
Hi Bromad,
I have all my nomad painted, so I started painting other factions I own.
I'm painting now my Combined Army, so I chose furious troops from their roster, which are some models I really like: Oznats.
On top of them, I´ve been also painting a model with the Frenzy rule: Kornak Gazarot.
Thank you for encouraging us to paint! I've enjoyed painting the three of them and, as part of painting Kornak, I've learnt a new technique for paintin swords 🙂 which I aplied to Rodoks and Suryats, too.I can"t wait to play them when the lockdown finishes!
Chris
Nathan (Jhokalups)
Here is Perseus.
Erik (Teelskire)
Here is my entry in the nick of time 🙂 Thanks for doing this challenge it was fun and I got another model to play with!
---
Thanks to everyone for submitting!