Hello again Infinity players! The Shattergrounds campaign was an opportunity for all of us to show the rest of the miniature gaming community how fun and exciting Infinity the game is. As part of our efforts to encourage good sportsmanship and faction coordination, we're awarding generals from Haqqislam, Nomads, Tohaa, and Yu Jing with free patches, shipped right to your door!
Unfortunately, only Yu Jing, Nomad, Haqq, and Tohaa players are eligible to enter. Other factions' players, please contact your faction representatives, there may be patch efforts underway for other factions. We operate this effort at a loss each year, and cannot support patch production for all factions.
Finalized Patch Designs
These are the patches that will be manufactured. We will likely need to make some minor adjustments as we iterate on the designs with the manufacturer. All patch designs are designed by the player community, and this competition is not endorsed by Corvus Belli in any way.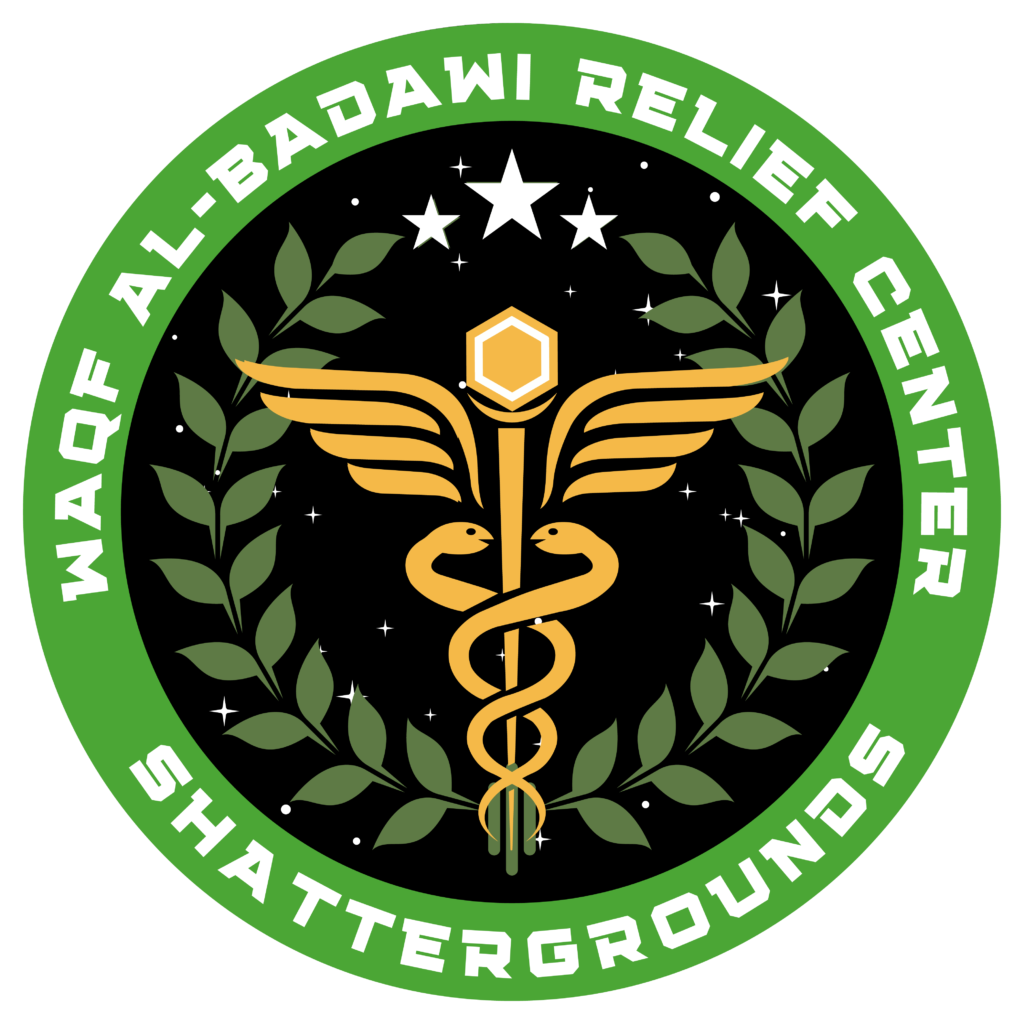 How to Get a Patch
To earn patches, you must do the following TWO things:
Play at least 2 well-ranked reports in the correct locations (see list below) to get a patch of your choice. 4 well-ranked reports in the correct locations will earn all the patches. This a total of two or four reports across all locations! It's a short campaign!
Submit links to your reports in the Google form below (Enter the Competition).
More details are below, but if you're ready to enter your details to get a patch, please fill out this google form!
Please consider buying a shirt, sticker, etc or throwing us a few dollars to help cover the costs of this effort. All of the designs below are available as T-shirts, stickers, magnets, and mugs!
Global supply chains may still be slower than in previous campaigns. We will get your patches to you, but be prepared for it to take a couple of months. Progress updates will be posted right here on this page, so please bookmark it! If you are able and would like to, please make a donation to help cover patch production and postage costs.
We are aware of the complications of getting things mailed to Russia. We are working with Santyago to get the designs made locally to avoid this issue, so if this applies to you please fill out the form above (Enter the Competition) and we'll reach out to help you.
Location
Phase 1 Locations

Yu Jing
Huaqiao: Tai Sui Facilities

Haqqislam
Bhai: Terraforming Environmental Studies Campus
Nomads
Montalbán: Underwater Marine Research Facilities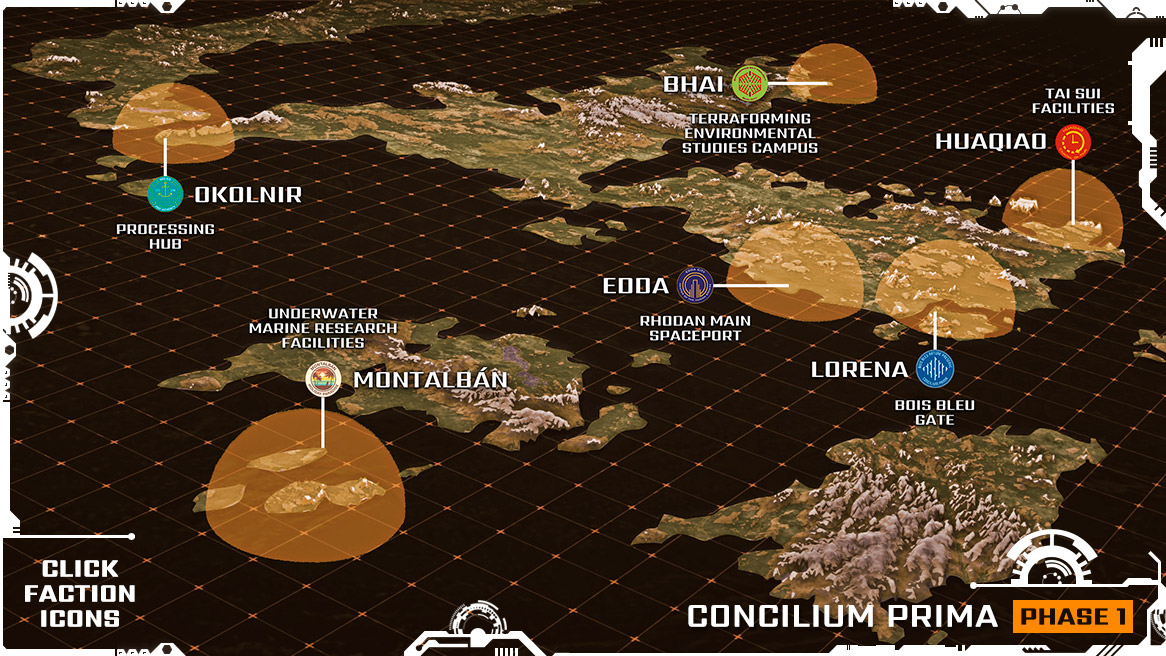 Phase 2 Locations

Yu Jing
Huaqiao: Experimental Energy Research Center

Haqqislam
Bhai: Shimmering Sky Project Tracking Station

Nomads
Montalbán: Marina and Yacht Club